Band of Bugs
A downloadable game for Windows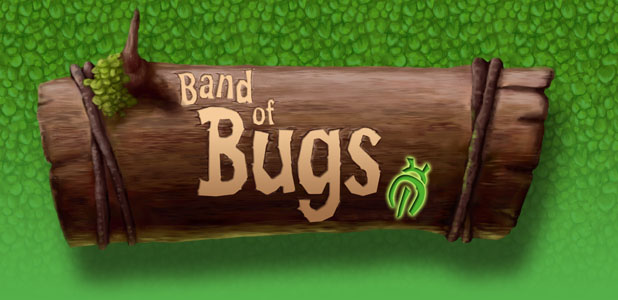 Bug Warrior Tactics
Command a group of warrior bugs to defend your kingdom from invasion in this original tactics game.
Play through a scripted campaign, take on individual challenge levels, or create your own levels with the built-in level editor.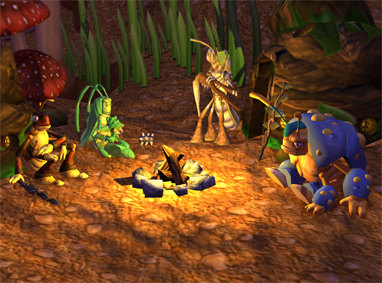 Please Try The Free Demo First
Please download the free TRIAL VERSION to see if you like it. A Band of Bugs is an older game (released in 2007). It's a good idea to try the demo to make sure it runs nicely on your PC.
When you buy the game here on itch.io, you'll get access to download a License Key that unlocks the full game from the same demo you already have installed.
Make Your Own Shortcut
Windows 10 doesn't understand that the game is installed. You might want to make a desktop shortcut to the game for yourself. The game by default is installed to "C:\Program Files (x86)\BandOfBugs".
The main executable is BoB.exe. You can right-click-drag that exe onto your desktop and pick "Create shortcut here" to make a shortcut to it.
Important Note About Network Play
You can play with another player over a LAN network. For play over the internet, one of the players will need to set up port forwarding (e.g. see https://www.noip.com/support/knowledgebase/general-port-forwarding-guide/ ) for port 17431. This is technical, but fairly common for multiplayer games. If you don't understand port forwarding or don't want to do it, then please don't purchase the full game expecting multiplayer play. There is no matchmaking service for Band of Bugs on Windows.
This is the Windows version of A Band of Bugs. For the Xbox 360 / Xbox One game, please visit the Microsoft store page.

Mild Fantasy Violence

Purchase
In order to download this game you must purchase it at or above the minimum price of $4 USD. You will get access to the following files:
LICENSE KEY (text file)
2 kB
Band of Bugs Unlocked Version
49 MB
Ninja Sticks of Fury (DLC)
6 MB
Download demo
Comments
Log in with itch.io to leave a comment.
Would you be able to put Cloning Clyde on itch? That's one I really want DRM Free.
Thanks for the suggestion. I'll check into it. Does the version on Steam not meet your needs? One of our motivations for putting our other games on itch.io is that they're not available at all on Steam, and we just wanted to make them easier to get.
I don't like having to rely on downloading through the Steam client.
Is Cloning Clyde DRM Free on steam? Like aside from needing Steam to download it, does it actually require Steam to be running to play?
Unfortunately, it looks like it does require Steam. Running the Steam version of CC even directly from the exe launches Steam.

I definitely see your point of view. I'm checking with John, the original developer of Clyde, to see about getting a non-DRM build - we're OK with it in principle, but we're looking for an existing build that's suitable for this.
@BLINXERIZER
We've looked into older builds we have, and we don't have a non-DRM build that works correctly. Unfortunately, we don't currently have people available to make and test a new build of Clyde. :( Sorry about that.